// php the_content(); ?>
According to a recent economic report, India is considered the second-largest freelancing market, aiming to grow from $20 to $30 billion by 2025.
Probably facts like these could be one of the reasons that compelled you to look out for the best freelancing sites in India.
It's 2022, and freelancing is no longer a new term in the internet era. You might have heard of various school and college students bearing their expenses on their own through freelancing.
Have you ever thought about how they reach that level of expertise that they are getting paid for their skills?
Well, you can too. The best thing about freelancing is that it need not require you to be a pro in your skill. It rewards those who take the initiative.
But where and how to get started with freelance gigs?
The growing demand for freelancing services has given birth to various freelancing sites in India. These freelancing platforms serve as a middleman by bringing freelancers and clients under one roof.
Just like Tinder for dating, you have freelancing sites for freelancing.
Freelancing sites are online spots for finding a perfect match for your work.
But the internet is flooded with thousands of such freelancing websites, so how can you find the one that suits you the best?
We have curated the best freelancing sites in India, and their unique features, filtered among the pool of freelancing sites available online.
7 Best Freelancing Sites in India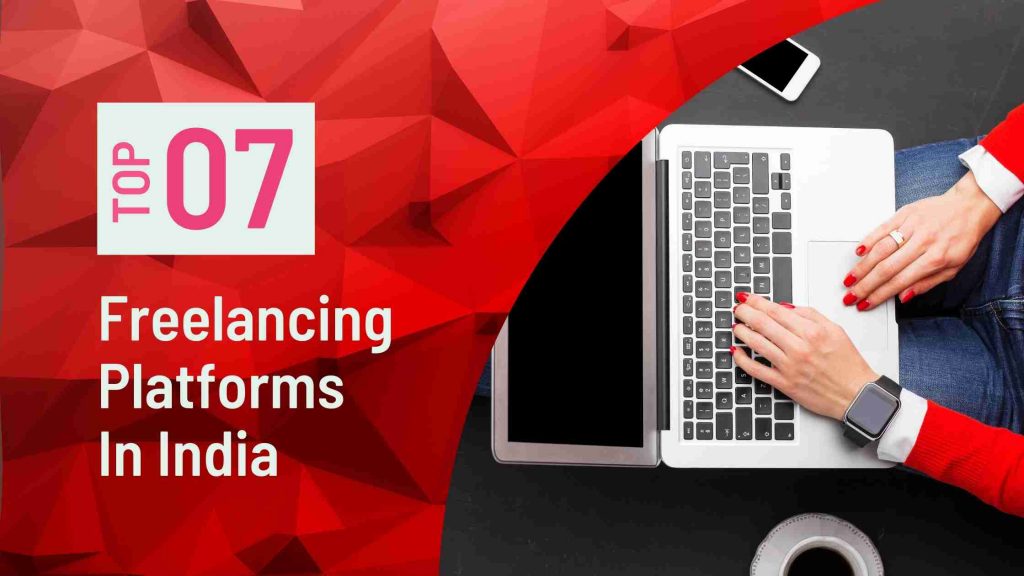 Fiverr
Due to the absence of any entry restrictions, this marketplace is quite popular among newbies. When it started in 2010, it had a gig price limit of $5, but now freelancers can set the price of their services ranging from $5 to $ 10,000 based on their skills.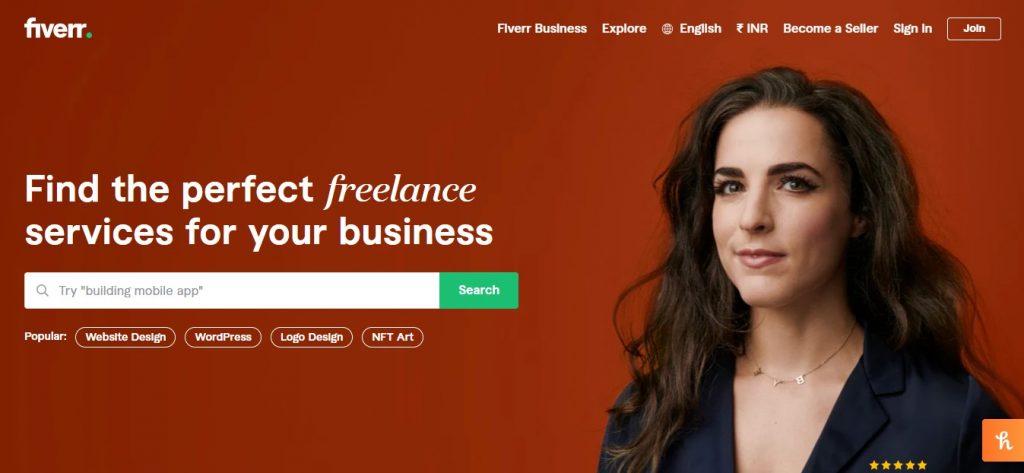 Know This Before Signing Up!
Fiverr has a per project-based pay system, so if you are a freelancer who charges hourly, you must adjust your pricing accordingly.
Though there is no signup fee, Fiverr takes a commission of 20% from sellers on each transaction
The money earned via gig gets cleared in 14 days, and if you are an Indian seller, you need to have a PayPal account to receive the amount.
So, if you are someone who wants to start your freelancing journey without spending any extra bucks, Fiverr may be your go-to place.
Upwork
Popularly known as a 'bidding freelance marketplace,' this platform has a unique way by which sellers can connect to the buyers. Upwork has an approval system of accepting freelancers to their site to filter out the noise of unqualified people.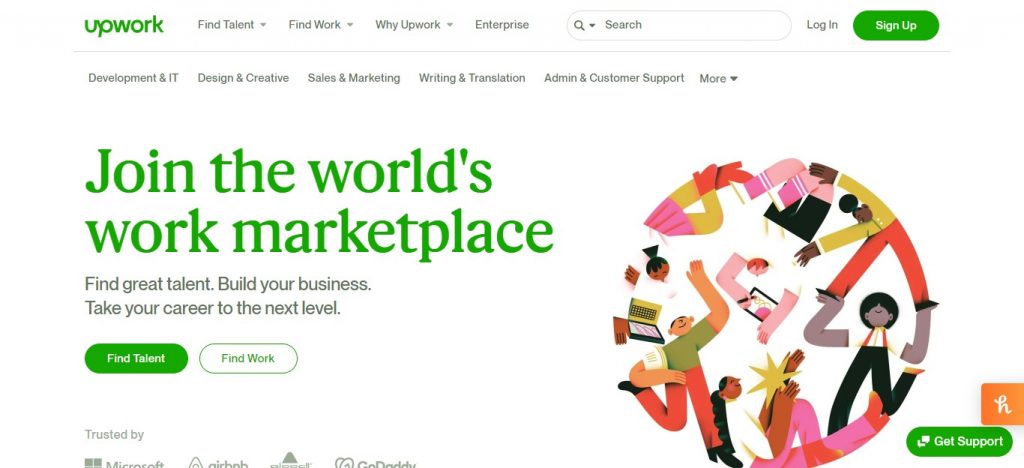 More About Upwork!
While setting up a profile on Upwork, you can't offer your services on multiple skills. It allows the users only to make one profile and sell their services through it.
It is a reliable platform as the buyer can't take the conversation outside, thus preventing the freelancers from getting exploited.
Upwork provides only 20 free connects per month. If you want to take more projects, you have to pay a certain amount for it
This platform charges 5-20% as a service charge, depending on the sellers' earnings.
Though the competition is high, it's the most popular platform among freelancers due to its premium clients.
Workflexi
Great things are not often popularized. The same applies to this platform.
Workflexi is a freelance gig platform with a moderate mix of everything good among all other popular freelancing sites in India.
This India-centric freelance platform loved by startups and small businesses is gaining its popularity slowly but steadily and has many opportunities for emerging freelancers.
As the tagline says, 'Gigs Karo, Paise Kamao,' Workflexi works towards providing quality talent for 4 hours, helping freelancers get instant work without any hassle.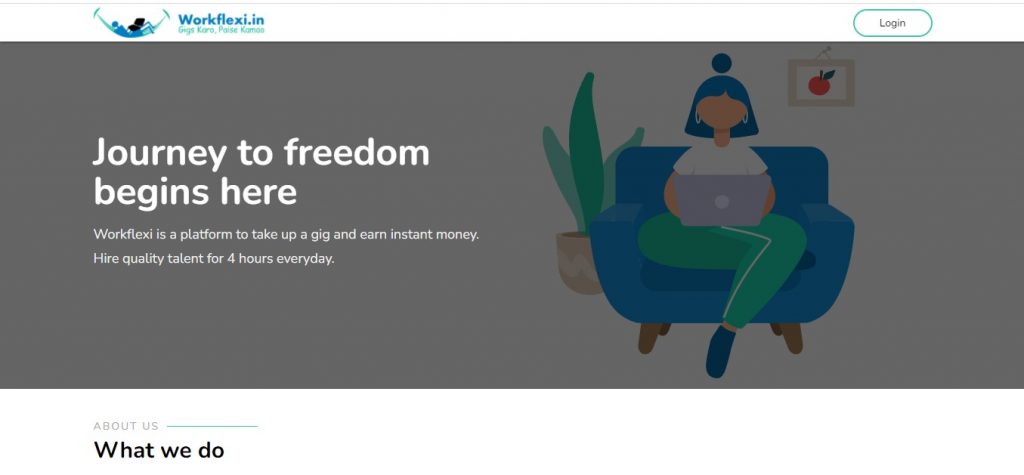 How Is Workflexi Different?
The most significant problem of gig workers and freelancers is working extra hours to fulfill the unnecessary demands of the clients. Workflexi's milestone feature makes sure that the buyer doesn't burden the worker with extra work beyond what was decided mutually in the contract.
It's the only marketplace that allows you to register both as an individual or an agency
This platform prevents the freelancer from scams and unpaid gigs, as it's mandatory to start the work only when the funds are transferred to a virtual wallet.
It charges a 10% commission fee on the seller with no extra charges.
Due to less competition and no barrier to entry, this website can help freelancers get a fair price for their work with instant payment after work completion.
So, if you are looking for a stable marketplace with security, Workflexi should be your go-to.
Guru
The Safe Pay feature of this platform sets it apart from other freelancing sites in India. It also follows the same bidding system through which freelancers can win a particular lead. The freelancers get the security of getting paid via this system.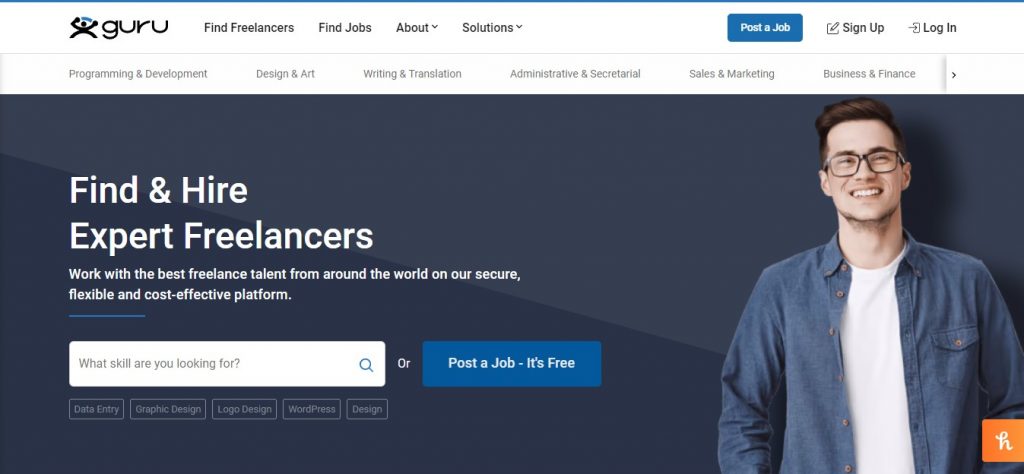 More About Guru!
Guru charges 2.9% as a handling fee and a job fee ranging from 4.95% to 8.95%, depending on the service rate.
By paying a controversial fee, freelancers can get rid of negative reviews from their profiles.
It has a dedicated Workroom with a chat and time tracking facility for freelancers to collaborate with businesses.
PeoplePerHour
The unique rating system of this platform attracts the attention of freelancers. Unlike other platforms, people per hour follow its CERT algorithm to rate the freelancers that measure the seller's performance based on creativity, engagement, repeat customers, and trust.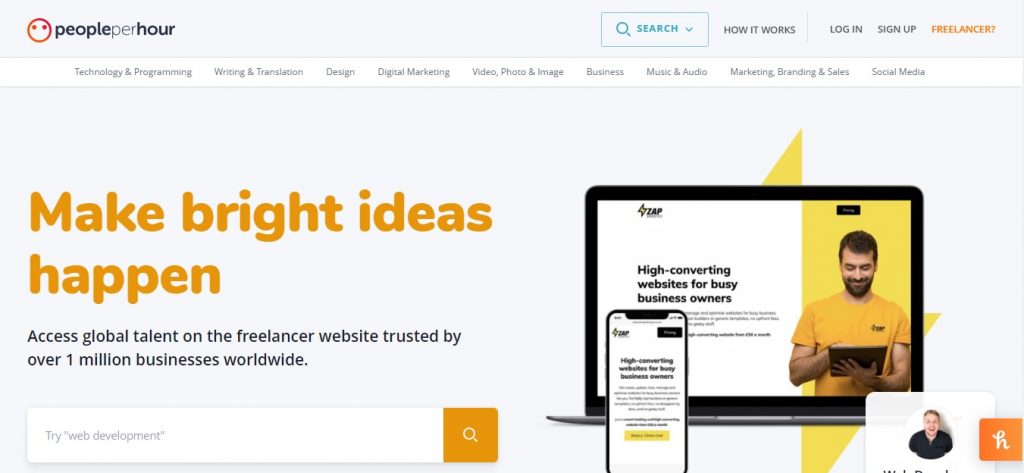 Points To Remember About PeoplePerHour!
The on-site availability feature of people per hour allows sellers to offer their services based on location.
You can star messages or apply status tags to track projects in discussion and manage inbox efficiently
Peopleperhour charges a commission fee of 24%, which is the highest among other websites.
Truelancer
Unlike other freelancing platforms, Truelancer doesn't have a complicated fee structure. The Payoneer India launch made this website popular among Indian freelancers due to the ease of payment and money transfers.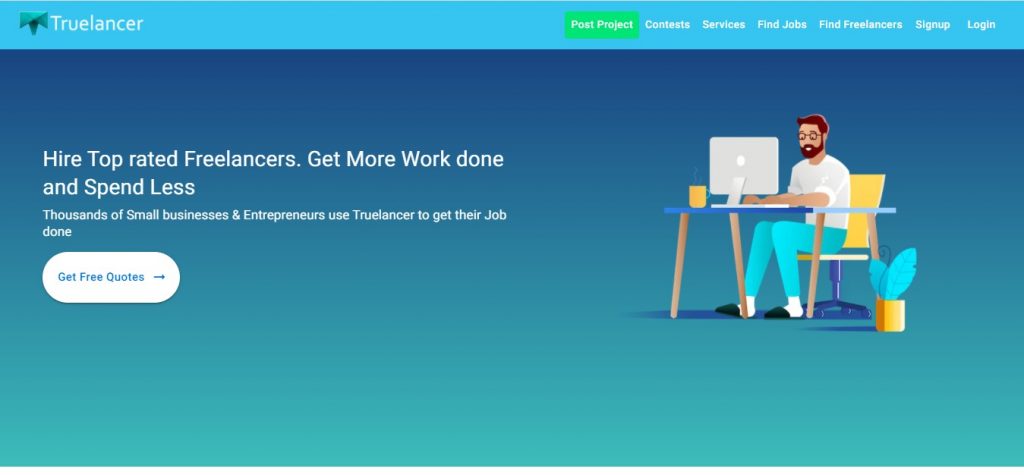 More About Truelancer!
Local bank transfers in INR are free of any charge
It has a low commission fee of 8%
The membership plan provides some great discounts and perks for freelancers
Freelancer
With more than 20 million registered users, this website ranks first as the biggest freelancing marketplace. It holds various contests that engage freelancers to participate and win rewards and jobs.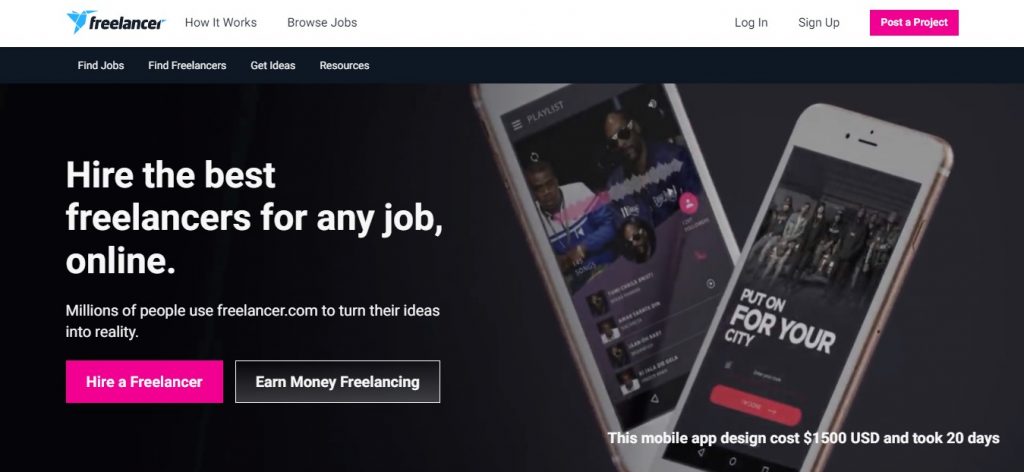 Facts About Freelancer!
It has multiple money withdrawal options
It's available in various languages
The platform charges a 10% project fee per fixed paid project and hourly basis
Freelancer has a limit of 8 bids per project
Bonus Tips
Experiment with the website mentioned above and stick to one that works best for you
Optimize your profile by making it simple and creative
Try different niches but continue with one that you excel in the most.
Final Thoughts
Other than these freelancing sites, there are many alternative ways of getting the leads like - cold calling, social media networking, and brand building. Still, for a newbie who has just stepped into the world of freelancing, these websites act as a savior.
There has also been a recent boom in the startup culture, resulting in many new unicorns and startups. Due to tight budgets, they look upon affordable solutions to hire talent, and so the demand for freelancers is growing at a rapid rate like never before.
The below chart represents how From CEOs of big companies to owners of small startups, all are looking forward to hiring freelancers over full-time employees for project-based work.
This growing demand for freelancers signals increased traffic of buyers in freelancing websites.
To take advantage of this growing opportunity, all you need to bring in is a small effort towards understanding and building your presence on these marketplaces.
Some of the highest-earning freelancers today also had a small start
You could be one. Start small. Let your hard work make it big.