// php the_content(); ?>
India emerged as the second-fastest-growing freelance market in a report by Payoneer. The pandemic only accelerated the process with several people looking for alternative income sources and higher incomes. In just the second quarter of 2020, there was a 46% increase in the number of freelancers from Q1.
Currently, we have around 15 million freelancers who offer their services around the globe. With more people entering the workforce, it's evident that the "gig" economy will grow, providing more opportunities than ever. Among the 15 million freelancers, the majority of them have been working in these growing industries:
Technology, Cybersecurity, Software Development

Digital Marketing

Accounting, Bookkeeping

Customer Service

HR and Recruitment
Among all these industries, the pandemic accelerated the growth of one, i.e., Technology and IT. While other businesses had to adjust to the new ways, the IT industry was the driving force behind this change. This factor increased the demand for software development professionals worldwide, including freelancers. Therefore, if you're in the IT field, you need to take charge of your career and take a dive into the gig economy. And in the IT gig sector, there is an upsurge in the demand, especially for Java developers.
Having said that, this is the right time for you to find freelance java developer jobs and earn extra income. As the Indian gig economy is still in the growing stage, the sooner you jump in, the better it would be to maximize your profits during the growth spurt.
Advantages Of Freelance Jobs Over Traditional Jobs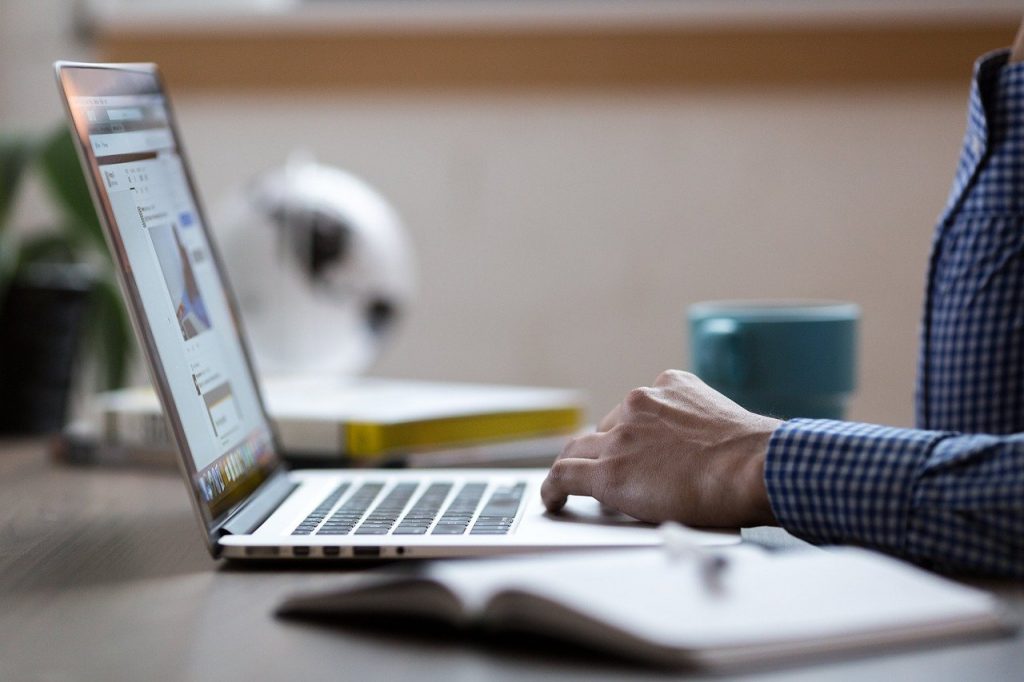 If the pandemic has taught us anything, it's that there would always be uncertainty in our work lives. Whether it is job security or the way we work, there would always be change and the constant need to upgrade ourselves. However, with freelancing, you can take that uncertainty and play it to your career's advantage. From deciding your work schedule to income, here's why freelance java developer jobs are better than traditional jobs:
Earning potential:

You would only have one income source in a traditional 9 to 5 job. However, you get to decide your sources when working as a freelancer. You can either have ten clients or a single big-ticket to depending on your financial needs. Either way, earning potential would always be better than taking up a single job.

Much better work-life balance:

Almost every working professional has experienced that late night, after working hours call from their managers. However much you hate it, you need to take that call if there's an emergency. However, even if you take up ten freelance java developer jobs, you get to decide when you want to work. It sets a much better work-life balance for professionals.

Self-management:

Freelancing is similar to running your startup. You need to manage clients, handle deadlines, market services, and keep an eye on finances. That being said, you can learn all this at your own pace. You would be your boss, and there wouldn't be anyone else micromanaging you.

Location flexibility:

You can take up clients sitting in another corner of the world while working from the mountains. Freelancing offers incomparable flexibility as everything is handled remotely. It is usually not possible when you take up a traditional job.

Networking and improved skills:

Freelancing forces you to work on your communication skills and networking. These skills are crucial for any professional. Furthermore, your freelancing journey would engage you in several different projects. It requires regular upskilling and improving your knowledge, which would ultimately serve your career.
All these benefits are just a decision away if you decide to become a freelancer or a gig worker. Taking up gigs or freelance java developer jobs can prove to be a significant milestone in their careers as IT professionals. Let's look over why JAVA should be your learning priority if you want to work as a freelancer in the IT industry.
Demand For Freelance Java Developers Jobs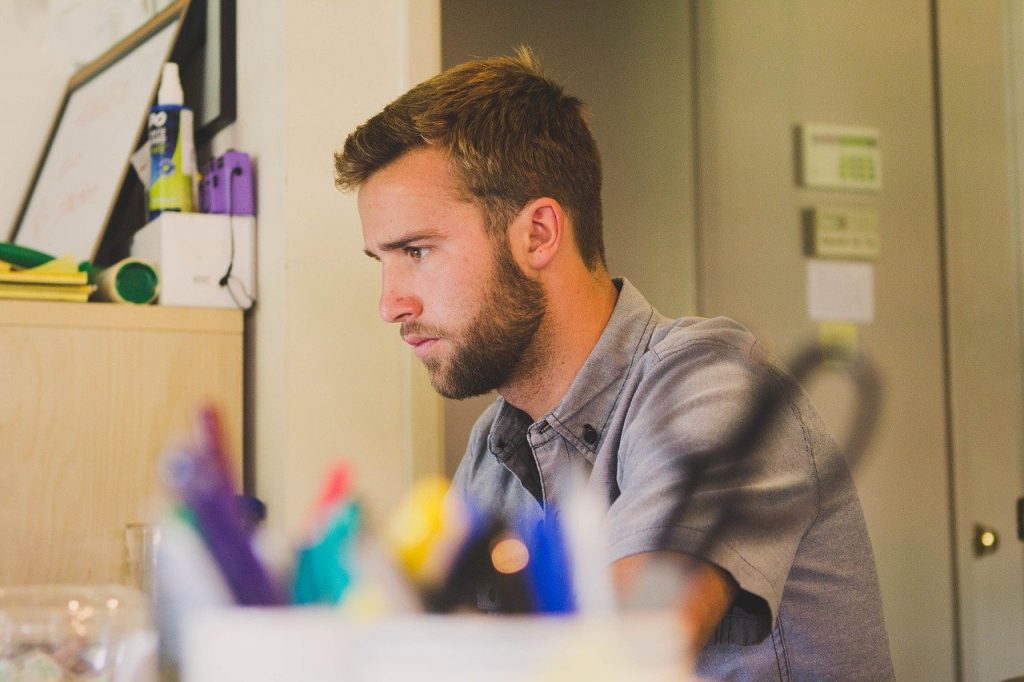 Java programming language has now been around for more than 25 years. In all these years, the demand for JAVA developers has only multiplied. It's an object-oriented programming language with applications in several industries, from E-commerce to IoT. With around 8 million Java developers, the demand for freelancers with core Java skills is bound to increase.
The TIOBE and PYPL rankings list Java as the second-most popular programming language.

In Glassdoor Best Jobs in America 2021 survey, Java developer has the first spot. It also has a 4.2 rating out of 5 in job satisfaction.

Furthermore, Java is bound to stay in demand as the products of major global companies use this programming language for their backend functions. To mention a few - Uber, LinkedIn, Pinterest, Myntra, Infosys, Wipro, TCS, Accenture, etc.
These ratings and wide use of Java indicate a bright future if you learn this language. If you opt for freelance Java developer jobs, you can target these big-ticket companies or the thousands of tech startups budding in the Indian startup ecosystem. Furthermore, Java is fun to learn, creates reusable code, and is platform-independent. It will serve and accelerate your IT career and help land excellent opportunities.
Why Become a Freelance Java Developer?
Java has received consistent top rankings from different platforms in the past years. Here's why getting freelance Java developer jobs would serve your career better than other programming languages:
Java development allows collaboration:

Whenever you take up freelance Java developer jobs or projects, you get to work with different kinds of software professionals like web designers, UI developers, etc. Constant collaboration and communication immensely improve your teamwork and soft skills. They are crucial for any working professional, especially for a freelancer scouting for new projects.

Real-world applications:

Java is used by big companies like Facebook to small new startups just looking to design their websites, apps, and so on. Furthermore, it has applications in varying industries like healthcare, financial services, IT, etc. You would be working on real-world projects that could help make virtual experiences better for ordinary people, impacting different industries.

It's not just coding:

Taking up freelance java developer jobs doesn't mean that you'll be spending all your time coding. Due to the diverse applications, you could be designing interfaces or testing dynamic applications, depending on your project.

Different roles:

Freelance java developer jobs offer an array of different roles. You could work in the core coding team and work in the backend operations. You could just become a consultant and help companies with their Java projects. It depends on your experience level and skills that could entail different roles while taking up freelance java developer jobs.
Being a freelance Java developer would introduce a certain versatility and fun into your software developer career. One minute you could be solving issues in a company's code and working on designing someone's application in the other. Either way, it would help you try out an array of different projects and try out your skills everywhere. You could just become a consultant or an architect if you like the planning part of the job. Or, you can master a particular Java skill and develop your career in that specific direction. Freelancing gives you the freedom to try out all these different things and choose the one that best fits your career.
Earning potential: Freelance Java developer Jobs vs. Full-time Jobs
The earning potential is often a make-or-break factor whenever considering a career opportunity. If a person is compensated correctly, it'll automatically increase their satisfaction and consequently their performance. However, the Indian market often has underpaying options, and people have to take them up because of a lack of adequately paying jobs. This fact is no surprise as job seekers are much more than providers. The opportunities and earning potential of Java Developers also face the same circumstances. However, with freelancing, your earning potential would be much more due to the following reasons:
You can choose your projects yourself based on what YOU want to earn. The decision comes from you rather than your employer, as you can

quote your charges

rather than an employer displaying their fixed salary for a traditional job.

Your skillsets are a significant factor in determining your earnings. If you keep

upskilling and improving

your Java skills, you'll easily find high-paying freelance java developer jobs.

You can simply

increase your clients

and projects to earn more. Your income would be in your hands as you shift to freelance java developer jobs.

Freelancers often get

paid on the number of hours put in or the project as a whole

. These rates are much more than what a full-time person would get paid even if they work the same number of hours.

Freelance Java Developer jobs often require

specialization and expertise

in specific skills. As freelancers have a high level of knowledge in that area, they can easily charge more money than an average employee.

As a freelancer, you can look for freelance java developer jobs worldwide. You can take on projects and get paid in

international currency

and freelancing rates. This advantage opens up an opportunity for earning potential that isn't available to full-time employees.
It's quite evident that you can earn much more in freelance java developer jobs than in a traditional job. Even if you land a high-paying full-time job, there's no way that it could offer versatility and opportunities compared to freelancing. Therefore, it is an excellent combination of dynamic opportunities, more earnings, self-development, and exciting projects. Now that we know about the better-earning potential let's look at some numbers.
Earning Estimation For Freelance Java Developer Jobs
According to Payscale numbers, the average hourly rate for a Java Developer in India is around Rs. 500. If we compare it with the average hourly shift of 9 hours, five days a week, it gets to more than Rs. 10,00,000 a year. When compared to an average full-time Java developer, their yearly salary is around Rs. 4,69,000 in India.

Therefore, if you take up freelance Java developer jobs, you could be earning more than double of a full-time employee.

If we compare the Java developer rates on freelancing sites, they are Rs. 2,000 per hour for beginners, Rs. 3,500 for intermediate, and Rs. 11,000 for experts. The global earning potential is much more in freelance java developer jobs. As freelancers don't have any geographic boundaries, they can easily take on high-paying international clients.

Therefore, a beginner looking to take on freelance java developer jobs could easily earn double that of an average full-time employee. If they take on international clients, they could charge around Rs. 2,000 per hour and earn significantly more than the Indian standards.
Working As a Full-time Developer? Still Earn Extra Income!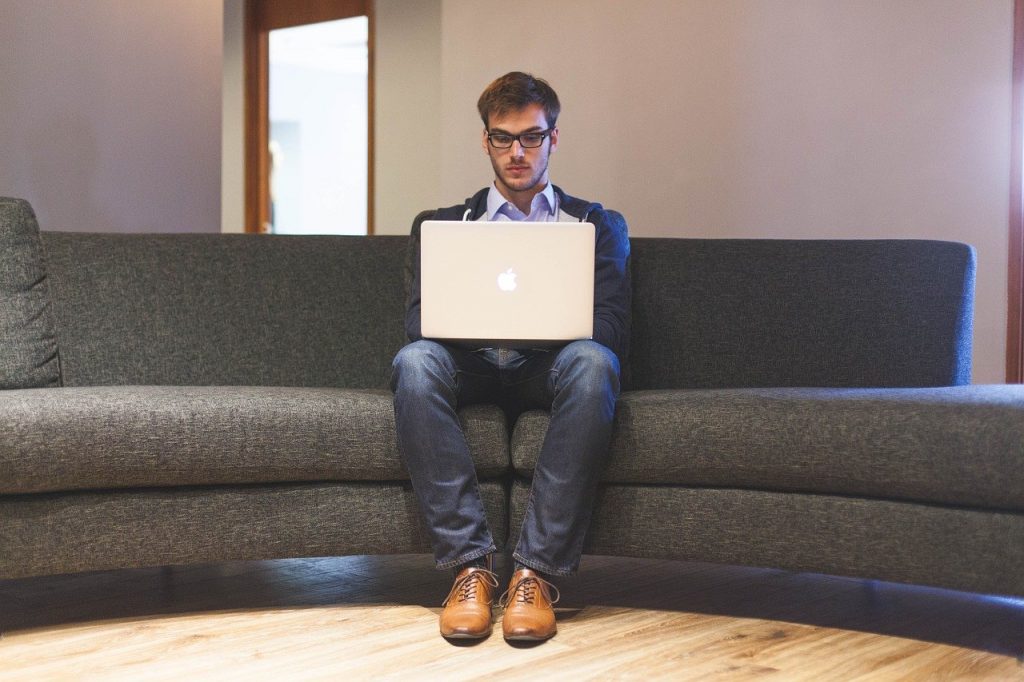 You don't have to leave your current job and only pursue freelance Java developer jobs. You could still take up gigs and make the best use of your time. It will increase your income and provide the best of both worlds, i.e., stability and better earnings. Here's how you can achieve that:
You might have to devote your entire day to your job. However, you still have your weekends, paid leaves, holidays, and other free time. This time is your opportunity to increase your income by taking freelance jobs as a Java developer.

You can get on a freelancing platform like

Workflexi

and register yourself as a gig worker. Browse the projects, communicate about the client's needs and start working.

If we talk numbers, you could earn anything from Rs. 2,000 to Rs. 10,000 per hour. So, if you plan on working even for ten hours on the weekend, you could earn around an extra 7-8 lacs per year. That's the minimum Rs. 2000 charge considering you're a beginner with limited skills.

As you upskill and learn more, you could earn more than what you get as a full-time salary from your job just by working on the weekends. 

If you only consider Indian clients, you could be earning an extra Rs. 48,000 per year, considering you only work for 10 hours on the weekend.
Therefore, if you need extra cash, you should start looking for freelance Java developer jobs now, along with your full-time role.
How to find Freelance Java Developer jobs?
Now that you are aware of all the benefits freelancing/gig working has to offer, it's time actually to find those opportunities. There are several clients out there willing to hire for freelance java developer jobs. You need a platform to find them and market your skills in the best possible way. Workflexi is one such freelancing platform that can help you easily land great clients.
Workflexi is an easy-to-use platform that can help you find exciting new freelance Java Developer jobs. All you've to do is log into the platform and list your skills to connect to potential clients.
You can browse through different clients and projects and quote your charges. It's an excellent method to save time rather than scouting different platforms. You could get the best ones right there.
Workflexi outranks its competitive websites in several aspects. Several platforms won't even display your profiles to hirers until you land the top freelancer lists. It won't help you get the best, high-paying ones until you spend years building ratings over there.
Furthermore, you can browse clients and their needs yourself. If you apply for the role, they could go over your profile and communicate with you. Other platforms might not even display your profiles if you don't meet certain criteria or rankings.
You should sign up for Workflexi and look for freelance Java Developer jobs. Mention your skills, develop a portfolio, communicate and negotiate to land your dream projects.
Things To Avoid While Searching For Freelance Java Developer Jobs
Being a successful freelancer comes with its share of problems. From instability to job search, you have to manage everything to earn your worth. Several clients out there would be willing to pay for your skills, but some would underpay you. The key is to optimize your search for freelance Java developer jobs to find the best ones. 
Here are some things you need to avoid:
A common mistake is not mentioning your niche skills. You could earn much more if you take up jobs under your expertise. While searching for freelance Java Developer jobs, you need to optimize your profile and put your best skills forward.

You need to price different services according to work. For example, the cost for a Java project consultation should be different for core coding work. You have to decide your rates to search more efficiently and communicate for freelance java developer jobs.

Another mistake is not researching more about the potential client before taking up the job. If someone has approached you for work, you need to know more about the individual or the company before starting.

You should avoid signing up clients that don't offer any legal documents or proof of employment. 

Avoid applying for any freelance java developer jobs that don't fall in your skillset. Ensure that you have the necessary knowledge and expertise before applying.

You need to avoid being too casual with your job search. Freelancing isn't the best bet in terms of stability. So, unless you already have some long-term projects or retainer clients, keep the search going.

You need to have something to present your skills while searching for your clients. A portfolio, past reviews, or some live projects would be great options.
These are some common mistakes that could hinder your search for freelance Java developer jobs. Ensure that you have a ready portfolio, a great profile, relevant experience, and negotiation skills before starting your search.
Conclusion
Freelancing is much like a startup journey where you handle everything from sales, finances, marketing, and customer service. It builds your core skills and forces you to develop soft skills that are necessary for today's market. You've to put your best foot forward and find the best clients for freelance Java developer jobs.
Workflexi is a gig-tech marketplace that makes your journey easier by finding and verifying the clients for you. So, if you're lagging in your searching skills and need some freelance Java developer jobs, Workflexi should be your best friend.
You just have to create a profile, decide your rates, define your services, and start your journey. So, if you're thinking of turning into a freelancer or just want to earn some extra cash with your job, start looking for freelance Java developer jobs now!